Bo-Jo Fishlights could also be called Bo-Jo COOPlights! Our amazing lights are a chemical-free method to control mosquitos and flies in your coop in a safe solution that also acts as an organic supplementary food source for your flock.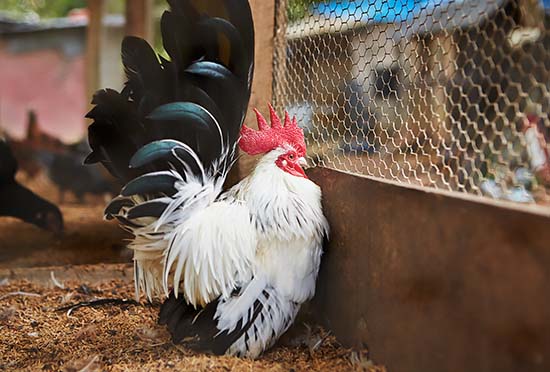 Our awesome hanging lights have become a popular addition to many people's chicken coops to help control mosquitos, flies and wasps while providing a bonus protein snack for chickens. As you know, fly control in a chicken coop is sometimes considered a losing battle, but Bo-Jo Lights can help quite a bit.
We will admit that the use of Bo-Jo lights in poultry farms and household coops wasn't something we expected. But after the tremendous success of our lights on ponds and lakes, someone got the bright idea (there's a pun there somewhere) to try a single light in their coop. Then they bought 5 more. And Bo-Jo was off to more and more farms across the country!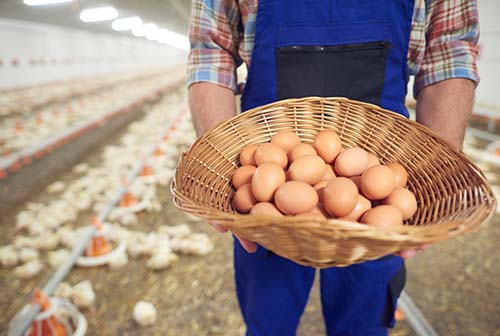 As Davis Wren said in 2018 "An excellent product. This is the second one I have purchased. I installed this one in my chicken coop. My hens wake up to hundreds of insects to eat. Natural protein and lots of it!"
Your feathered flock can be bothered by all kinds of pests. Bo-Jo lights can help with some of the flying ones! Instead of reaching for the can of bug spray or other pesticides, try a Bo-Jo light array as a more natural remedy that will be better tolerated by your birds.
Bo-Jo lights also don't "zap" the bugs like many pest control lights like the Dyna Trap do. Bugs knocked down by a B0-Jo light are much more palatable to your birds.