[vc_row][vc_column width="1/2″][vc_column_text]
Bo-Jo Fishlight Warranty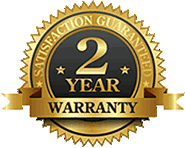 Your Bo-Jo Fishlight warranty entitles you to 2 years of headache-free fishlight operation. It really covers everything but the light bulbs.
Now that you've received your new Bo-Jo Fishlight, please take a few moments to register your unit for warranty purposes and so that we can keep you up-to-date on any new accessories or lights we develop. You can return the postcard in the box, or register below.
Have a great day, and don't forget to go fishing!
Bob Hunnicutt
President
Bo-Jo Fishlight, LLC[/vc_column_text][/vc_column][vc_column width="1/2″][vc_column_text]
Online Registration Form
You may mail in the postcard from your B-Jo's box, or complete your registration below. Your light's serial number is recorded on the registration postcard in your box.[/vc_column_text][vc_raw_js]JTNDZGl2JTIwaWQlM0QlMjJtZl9wbGFjZWhvbGRlciUyMiUyMCUwQSUyMCUyMCUyMCUyMCUyMGRhdGEtZm9ybXVybCUzRCUyMmh0dHAlM0ElMkYlMkZiby1qb2Zpc2hsaWdodC5jb20lMkZtYWNoZm9ybSUyRmVtYmVkLnBocCUzRmlkJTNEMTAxMjglMjIlMjAlMEElMjAlMjAlMjAlMjAlMjBkYXRhLWZvcm1oZWlnaHQlM0QlMjIxMDM2JTIyJTIwJTIwJTBBJTIwJTIwJTIwJTIwJTIwZGF0YS1wYWRkaW5nYm90dG9tJTNEJTIyMTAlMjIlM0UlMEElM0MlMkZkaXYlM0UlMEElM0NzY3JpcHQlMjB0eXBlJTNEJTIydGV4dCUyRmphdmFzY3JpcHQlMjIlMjBzcmMlM0QlMjJodHRwJTNBJTJGJTJGYm8tam9maXNobGlnaHQuY29tJTJGbWFjaGZvcm0lMkZqcyUyRmpxdWVyeS5taW4uanMlMjIlM0UlM0MlMkZzY3JpcHQlM0UlMEElM0NzY3JpcHQlMjB0eXBlJTNEJTIydGV4dCUyRmphdmFzY3JpcHQlMjIlMjBzcmMlM0QlMjJodHRwJTNBJTJGJTJGYm8tam9maXNobGlnaHQuY29tJTJGbWFjaGZvcm0lMkZqcyUyRmpxdWVyeS5iYS1wb3N0bWVzc2FnZS5taW4uanMlMjIlM0UlM0MlMkZzY3JpcHQlM0UlMEElM0NzY3JpcHQlMjB0eXBlJTNEJTIydGV4dCUyRmphdmFzY3JpcHQlMjIlMjBzcmMlM0QlMjJodHRwJTNBJTJGJTJGYm8tam9maXNobGlnaHQuY29tJTJGbWFjaGZvcm0lMkZqcyUyRm1hY2hmb3JtX2xvYWRlci5qcyUyMiUzRSUzQyUyRnNjcmlwdCUzRQ==[/vc_raw_js][vc_raw_html]JTNDZGl2JTIwaWQlM0QlMjJtZl9wbGFjZWhvbGRlciUyMiUyMCUwQSUyMCUyMCUyMCUyMCUyMGRhdGEtZm9ybXVybCUzRCUyMmh0dHAlM0ElMkYlMkZiby1qb2Zpc2hsaWdodC5jb20lMkZtYWNoZm9ybSUyRmVtYmVkLnBocCUzRmlkJTNEMTAxMjglMjIlMjAlMEElMjAlMjAlMjAlMjAlMjBkYXRhLWZvcm1oZWlnaHQlM0QlMjIxMDM2JTIyJTIwJTIwJTBBJTIwJTIwJTIwJTIwJTIwZGF0YS1wYWRkaW5nYm90dG9tJTNEJTIyMTAlMjIlM0UlMEElM0MlMkZkaXYlM0UlMEElM0NzY3JpcHQlMjB0eXBlJTNEJTIydGV4dCUyRmphdmFzY3JpcHQlMjIlMjBzcmMlM0QlMjJodHRwJTNBJTJGJTJGYm8tam9maXNobGlnaHQuY29tJTJGbWFjaGZvcm0lMkZqcyUyRmpxdWVyeS5taW4uanMlMjIlM0UlM0MlMkZzY3JpcHQlM0UlMEElM0NzY3JpcHQlMjB0eXBlJTNEJTIydGV4dCUyRmphdmFzY3JpcHQlMjIlMjBzcmMlM0QlMjJodHRwJTNBJTJGJTJGYm8tam9maXNobGlnaHQuY29tJTJGbWFjaGZvcm0lMkZqcyUyRmpxdWVyeS5iYS1wb3N0bWVzc2FnZS5taW4uanMlMjIlM0UlM0MlMkZzY3JpcHQlM0UlMEElM0NzY3JpcHQlMjB0eXBlJTNEJTIydGV4dCUyRmphdmFzY3JpcHQlMjIlMjBzcmMlM0QlMjJodHRwJTNBJTJGJTJGYm8tam9maXNobGlnaHQuY29tJTJGbWFjaGZvcm0lMkZqcyUyRm1hY2hmb3JtX2xvYWRlci5qcyUyMiUzRSUzQyUyRnNjcmlwdCUzRQ==[/vc_raw_html][/vc_column][/vc_row][vc_row][vc_column][/vc_column][/vc_row]