Bo-Jo Fishlight Warranty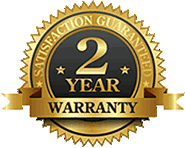 Your Bo-Jo Fishlight warranty entitles you to two years of headache-free fishlight operation. It really covers everything but the light bulbs.
Now that you've received your new Bo-Jo Fishlight, please take a few moments to register your unit for warranty purposes and so that we can keep you up-to-date on any new accessories or lights we develop. You can return the postcard in the box, or register below.
Have a great day, and don't forget to go fishing!
Bob Hunnicutt
President
Bo-Jo Fishlight, LLC
Online Registration Form
You can complete your registration below. Your light's serial number is recorded on the registration postcard in your box.